Shades of Deadly
Shades of Deadly - Challenging stereotypes. Celebrating identities. 
This campaign was created to challenge stereotypes of First Nation people, create a platform for culture and a safe space for Aboriginal and Torres Strait Islander people to embrace their identities.
It's an opportunity to educate the wider community about the diversity of First Nations people and experiences in Australia.
It's not about judging each other by colour or appearance.
It's about our connection to Community, culture, land and people which shapes us and our identity. 
Identity is a product of stories and journeys that shape our spirit, values and decision making.
Our roots, family, Community and self gives us that identity.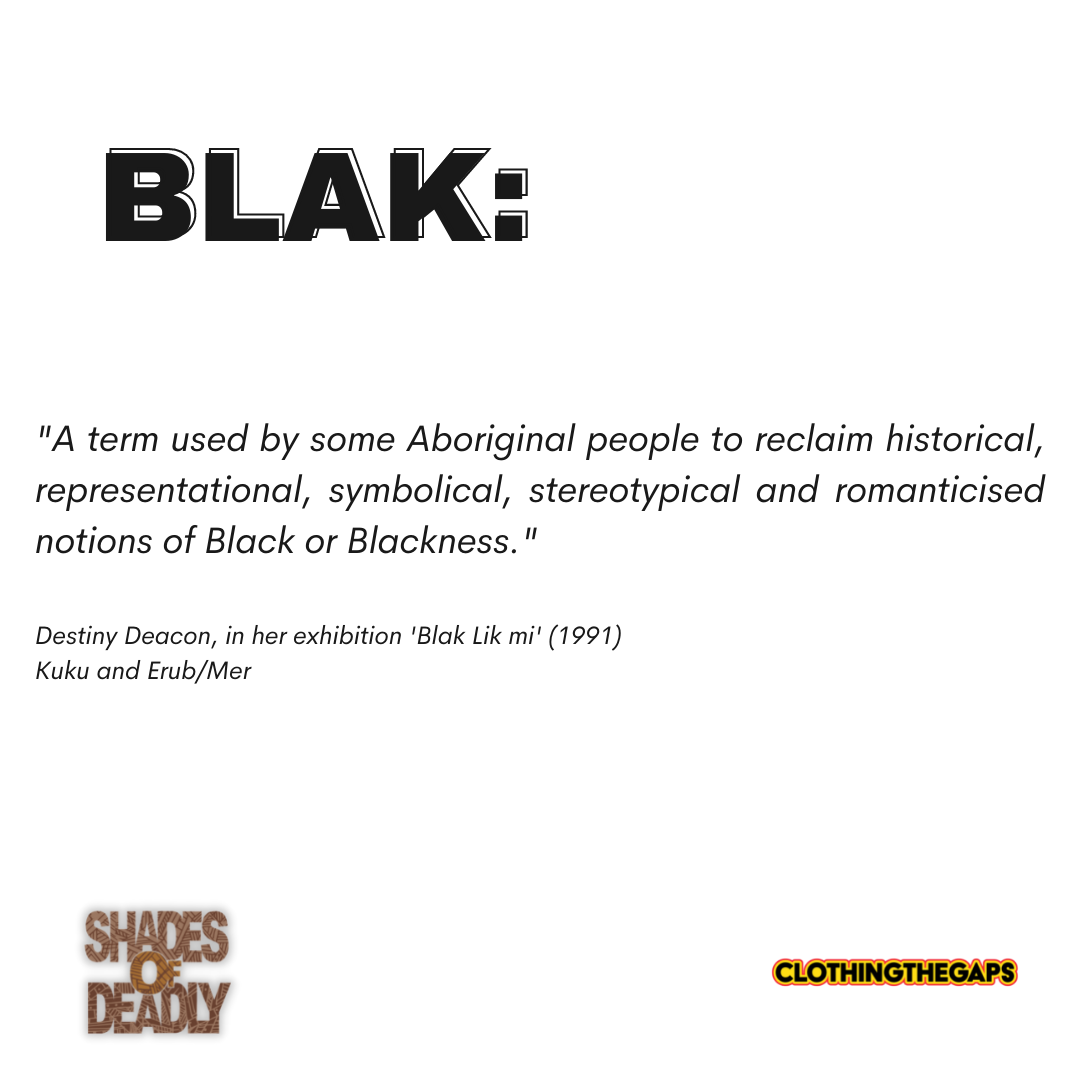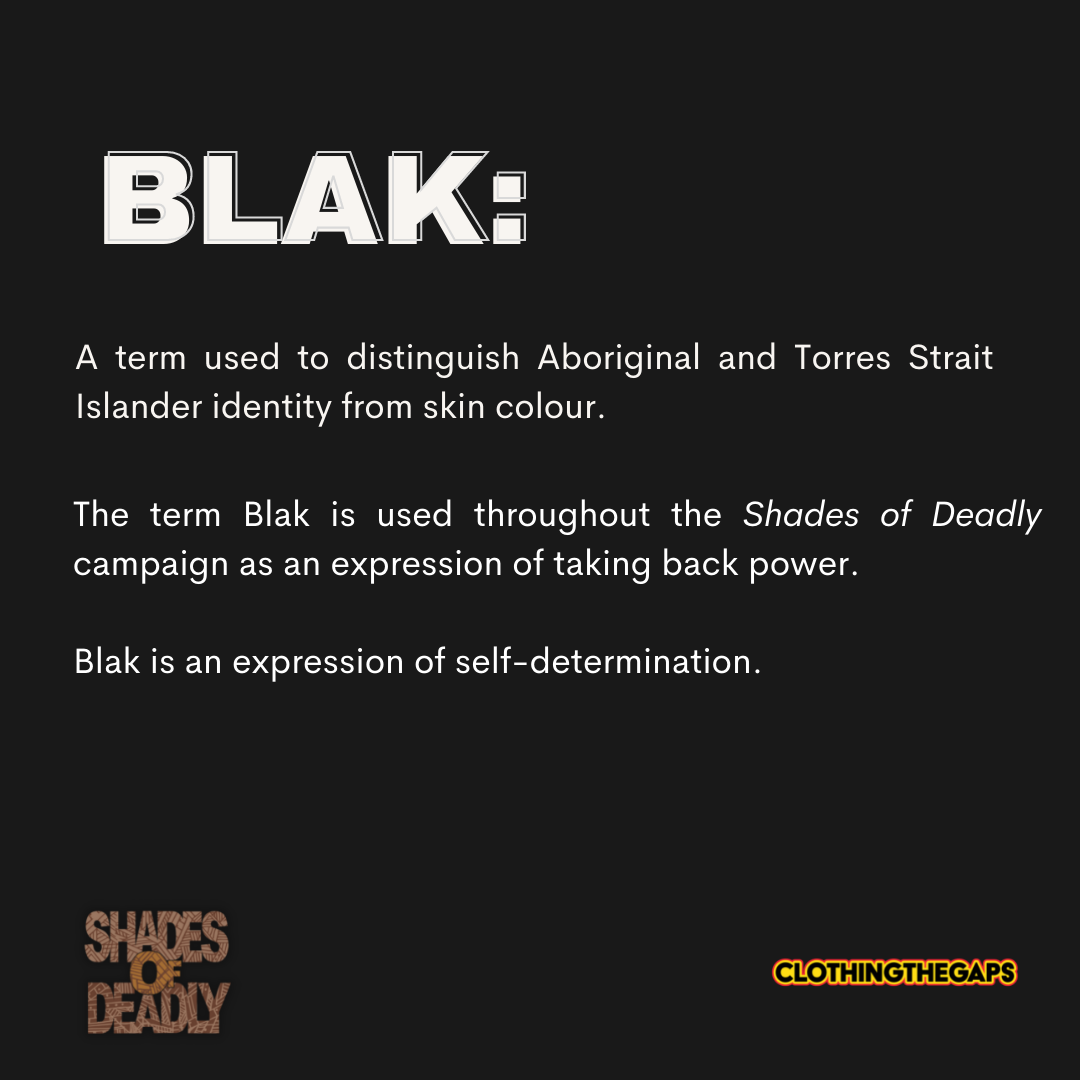 More about this short firm
Destiny Deacon coined the term Blak without the 'c' back in 1994, reclaiming and re-contexualising the word. This days Blak is embraced by First Nations people across the continent as a signifier for identity.
This video was created by Jodie Haines @Heidi_hole plus @jodyhaines_photography and commissioned by Arts Centre Melbourne for BLAKTIVISM performance and narrated by Deline Briscoe.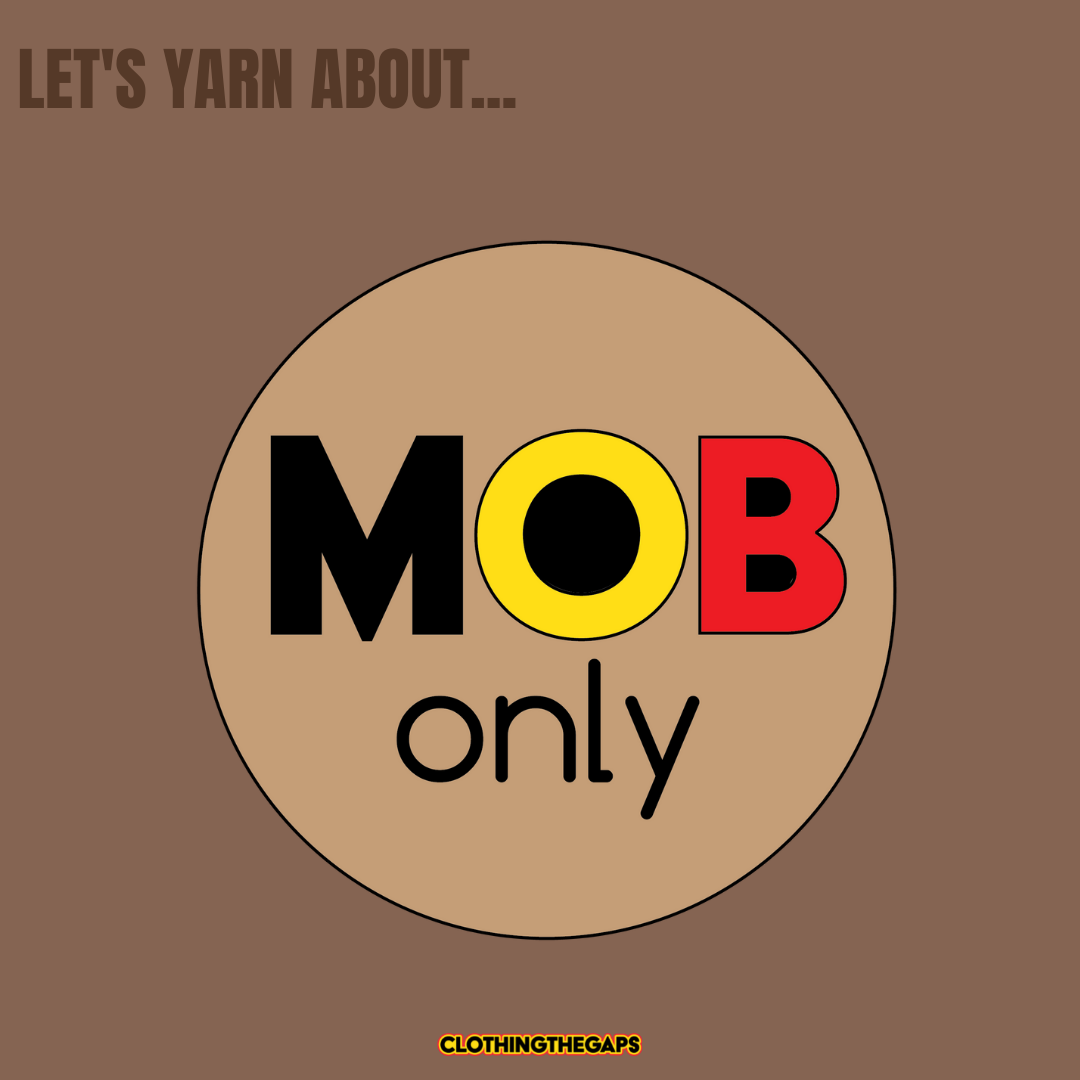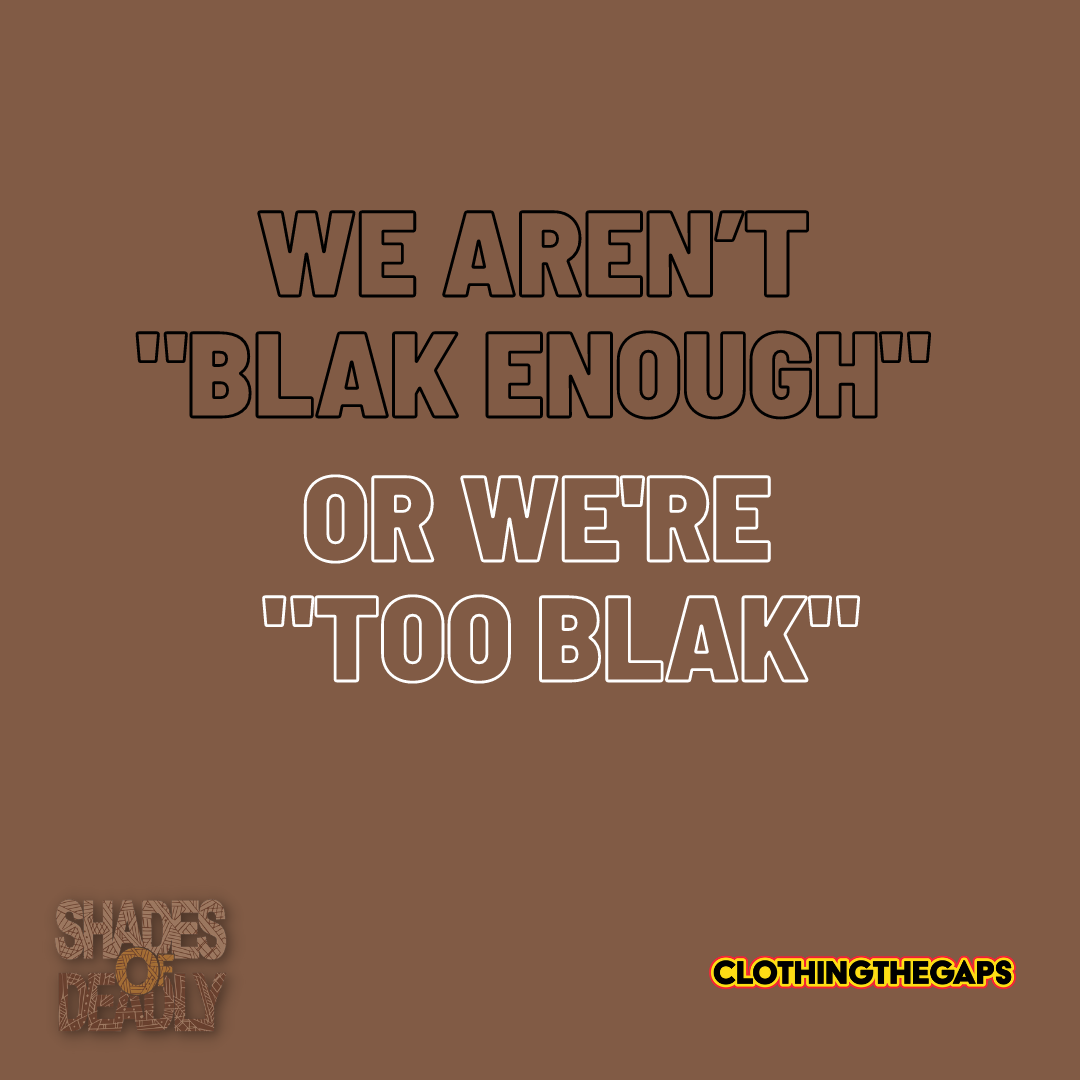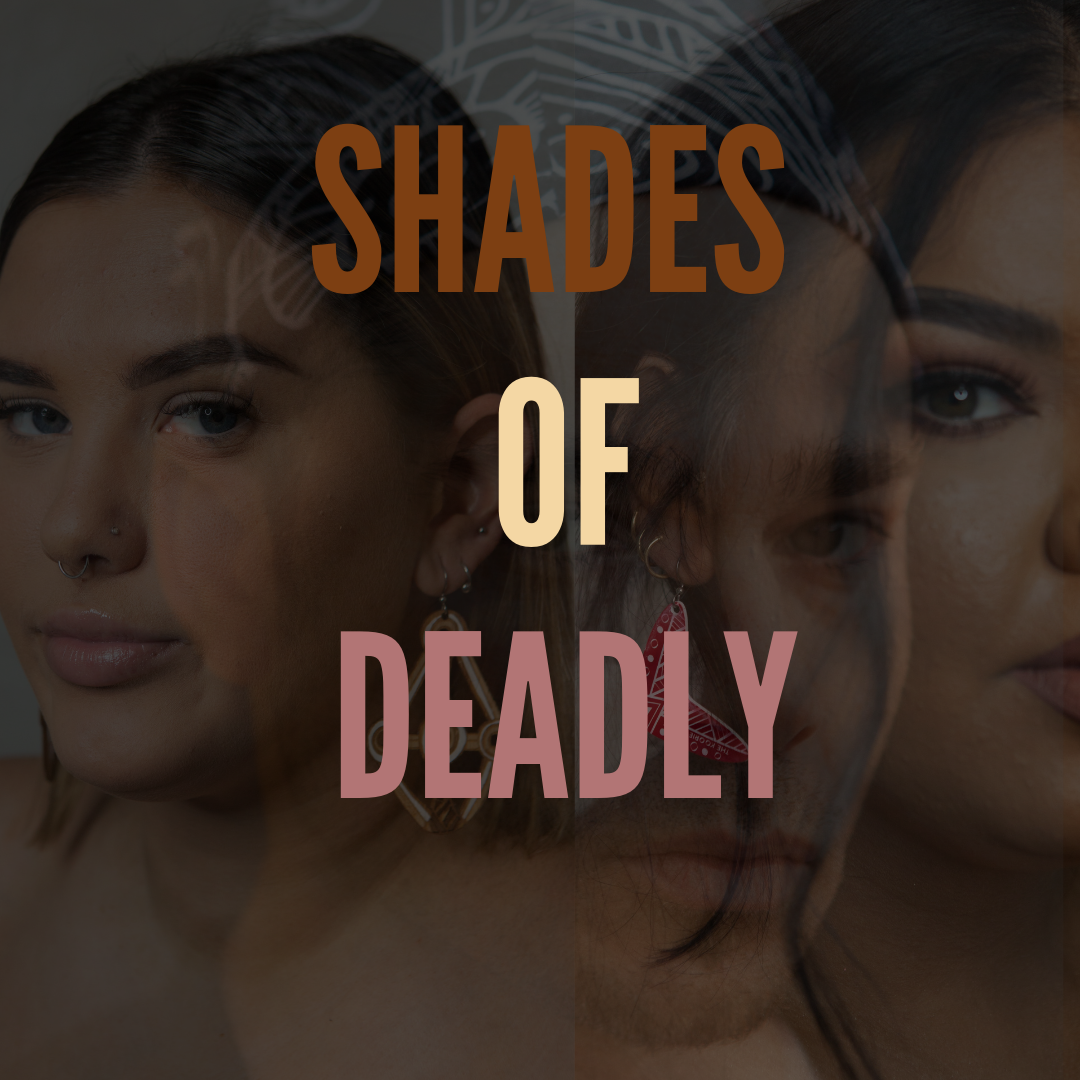 article
BLAK
If you're curious, interested, baffled, or thinking of super-casually dropping some words into a conversation or piece of writing yourself, this handy usage guide is for you.
Interesting informative read by Jack Laitmore. Jack is the Indigenous affairs journalist at The Age. He is a Birpai man with family ties to Thungutti and Gumbaynggirr nations.